Who is online?
In total there is
1
user online :: 0 Registered, 0 Hidden and 1 Guest
None
Most users ever online was
86
on Sun Feb 09, 2014 6:21 pm
WQ User: BuddyPup
Wolf Name: ...
Human Name: Ichian
Gender: Male
Wolf Appearence: ...
Human Appearence: Long blond hair covers left eye. Left eye has an eye patch from an injury he received during a hunt. Many scars from many hunts. Wears dark clothing. All in all. Hes very dark and scary looking
Personality: Hes the quiet type. Doesn't talk unless needed. He cares for no one and is a killer. Kills humans too if they get on his bad side.
Grade/Job: Hunter
Anything Else: Only has has one known friend who is also a hunter (Friend is Jaden)
Human Reference: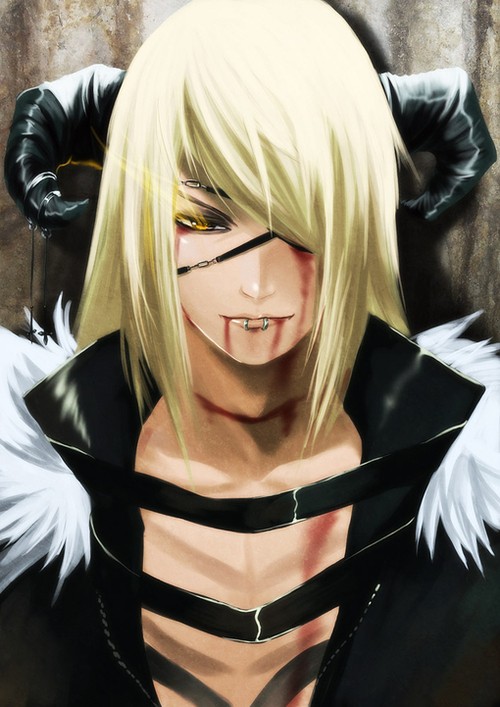 Weapon:
Moon and I think we are going to create a story or manga with Ichian and Jaden. We are adding a few of her characters too.
Ya. but its completely different than this. No wolves or werewolves. Probably set in the olden days or future, not the present. They are the good guys. Etc
Sounds really interesting.
ya. we are still working out the details.
Not sure what we were thinking anymore about the Manga or whatever XD But I'm going to maybe make a few changes in the rp when we get it going again. We shall see.
---
Permissions in this forum:
You
cannot
reply to topics in this forum